With the nutraceutical industry under intense pressure from multiple government regulatory bodies, Blytheco is pleased to announce new resources to help nutraceutical manufacturers meet compliance and audit requirements.
---
Our newest resource is "Protecting Your Nutraceuticals Brand from Government Action: The
Critical Role of Traceability." Just published last week, the guide reviews:
4 ways traceability can keep the government from knocking on your door
3 steps for protecting your brand
The latest attacks on nutraceutical brands
What nutraceuticals manufacturers need in an ERP
And more
---
The second free guide, "Nutraceutical Industry Faces Intensifying Scrutiny: Overview and Defense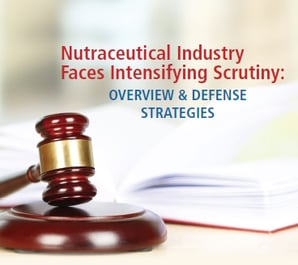 Strategies," has proven to be a highly popular resource for the industry. It includes the latest information on tactics that will help defend your company from accusations such as those leveled against GNC by the New York Attorney General's office, such as:
Consumer outreach
Regulatory outreach
GMP accreditation
Technology innovations
And more
---
You can also review the recording of "Hot Topics in Supplement Safety," a webinar we recently sponsored with Nutraceuticals World, at your convenience. The session featured leading experts who discussed:
The impact of US Attorney General Loretta Lynch's recent video statement on dietary supplements
Surveys of the industry on protective actions companies should take
Testing strategies
Qualifying vendors
And more  
---
Finally, get on-demand access to our webinar on "Preparing For and Surviving FDA Inspections: Guidance for Nutraceutical Manufacturers," featuring leading expert Joy Joseph, President of Joy's Quality Management Systems. Joy is also a member of the USP Expert Committee on Dietary Supplements and a member of the Council for Responsible Nutrition (CRN). She is joined on the webinar by Skip Hulme, Strategic Business Analyst at Blytheco and a leading expert on how ERP software can help you meet compliance requirements.