A little appreciation goes a long way in making a relationship work! We appreciate all of our clients but when they show their appreciation back, well then, it just makes for an awesome working rapport. So in continuing with our spreading some #BlythecoLove all month long, here's another one of our clients we just love working with!
WHO WE LOVE:
Hall County Health Department. Learn more about them at http://dhs.georgia.gov.
WHAT MAKES THEM AWESOME:
A part of the Georgia Department of Human Services, Hall County Health Department manages public health concerns for Hall County, Georgia and for smaller, surrounding counties.
WHY WE LOVE THEM: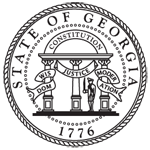 It's easy to work with good people. The staff at HCHD continually show their appreciation for our help in making their day to day tasks more efficient. Whenever they have an issue, they let us know and they remain receptive a variety of potential solutions.
WHO LOVES THEM BEST:
Billy Balser, their Sage 100 consultant.
RECENT PROJECT WE'VE HELPED THEM WITH:
We've recently completed a server move several months ago. Also, on an ongoing basis, we assist with creating custom Crystal Reports. As a government agency, their reporting needs are unique and cannot always be solved with the standardized reports that come with Sage 100.
WHY THEY LOVE US BACK:
Here's what Budget Specialist Teresa Pack has to say about working with Blytheco:
"I really enjoy working with Billy Balser. His attitude, character, good working relationship and concern for work well done has prompted me to have a great respect for him and Blytheco. I'm glad that every time I have an issue or a question concerning Sage100 he and the Blytheco team are always ready to help us."