Throughout the month of February, Blytheco is spreading the love! Every working day this month, we are profiling one of the amazing clients we do business with!
Whether it's the kind of projects they engage in or because they're such a joy to work with, we want to share a little bit of what makes them awesome. You'll also hear what they have to say about working with us… can you feel the love?
Here's who we're gushing over today!
WHO WE LOVE: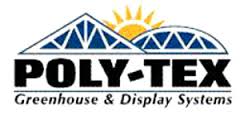 Poly-Tex Incorporated. Check them out at www.poly-tex.com.
WHAT MAKES THEM AWESOME:
Poly-Tex helps farmers, growers, schools and retailers with their greenhouse and display needs. They are literally in the business of helping their clients grow! Earth friendliness is awesome by our standards!
WHY WE LOVE THEM:
Everyone we work with at Poly-Tex is friendly and keeps an open line of communication with us. They're always open to new suggestions on how they can improve and expand their business.
WHO LOVES THEM BEST:
Kelly Rayburn, their Business Account Manager.
RECENT PROJECT WE'VE HELPED THEM WITH:
One of our Sage 100 ERP consultants, Amber Prayfrock, recently went on site to perform a BPO (Business Process Optimization). It's how Blytheco helps clients get the full benefits of out of their business system, helping them maximize their return on investment for the software.
WHY THEY LOVE US BACK:
Ron Obizajek, Poly-Tex's Consultant has this to say about us:
"Our representative Kelly Rayburn fully supports us and isn't afraid to give us better suggestions for us to consider. She's also flexible and works with our changes. Our projects with Blytheco have been successful because we stick to the project methodology, spending a lot of time on putting our heads together to define the details of the planned work, no fluff. The people we've been lucky enough to work with are experts in Sage 100 ERP. Their knowledge has saved us both time and money by getting us up and running on time."