February is the month of love and we here at Blytheco want to spread some! Every working day this month, we'll be showing some much deserved love and attention to a group who is so critical to our business… our clients!
We do business with some amazing companies! Whether it's the kind of projects they engage in or because they're such a joy to work with, we think you should know a little bit about them. The love definitely flows both ways because they'll share what they like about working with us.
So without further ado, here's our first profile!
WHO WE LOVE:
The Pango Group. Check them out at www.PangoGroup.com.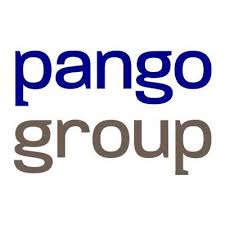 WHAT MAKES THEM AWESOME:
The Pango Group helps families close on the most important transaction they could embark on – the home they're going to live in and community they'll become a part of. Real estate closing experts for California and Arizona's transactions, Pango's team members are highly responsive to their clients and partners; they are always striving for a high level of service with a personal touch. Because one of our own goals at Blytheco is to give our clients and partners a "world-class" experience, Pango's values makes them alright in our book!
WHY WE LOVE THEM:
The Pango Group team members we work with always have a positive and collaborative attitude; they remain highly engaged during projects. They always show their appreciation for our partnership.
WHO LOVES THEM BEST:
Jeremy Clinton, their Business Account Manager.
RECENT PROJECT WE'VE HELPED THEM WITH:
Blytheco recently helped The Pango Group with a QuickBooks to Sage 100 ERP transition. (It was "seamless," by the way! Their word, not ours.) We're currently assisting them with Positive Pay, Automation of Commissions and helping them create a Paperless Office environment. Their goal is to reduce inefficiencies so they can transform into a "world class" accounting department. Our kind of goals!
WHY THEY LOVE US BACK:
Russell Jensen, Pango's Vice President of Finance has this to say about us:
"Blytheco has the most knowledgeable employees who go beyond making the effort to understand our business case they are working on and how it will impact the overall efficiencies of the project or our organization. Jeremy Clinton, our representative, is smart, polite and always available to communicate. Many thanks to him for being available to us over the Christmas and New Year weeks!"