Develop a winning pricing strategy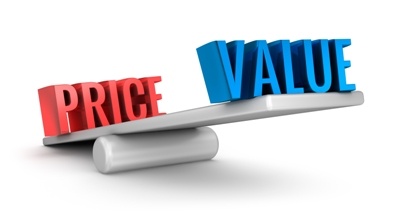 In part I of this blog post, we discussed the need to develop strategies to optimize growth and margins. In this post, let's examine pricing strategies specifically.
Some PSOs build pricing proposals from costs up by applying approximate cost factors plus risk multipliers. This pricing strategy does not contemplate or take advantage of business impact. Cost plus pricing usually results in low margins as the organization is not able to command a price premium for proprietary tools, techniques and intellectual property, which drive faster, more successful client outcomes.
With the right information, PS executives have the ability to create pricing models that optimize profits along with client benefit. These models balance the probability of winning bids with cost, revenue and expected client benefit as Figure 1 shows. Pricing a proposal too high virtually assures the bid will be rejected.
Figure 1: Pricing Strategy
Source: Service Performance Insight, December 2015
Pricing the proposal too low offers two negative potential consequences: 1) the bid will be accepted but the profit margins will be so low that it will negatively impact overall profits, or 2) the client organization will feel that the PSO does not understand the nature of the work, and therefore, the project will face serious consequences later in its lifecycle.
Leading PSOs have pricing down to a science. They understand their clients' price tolerance, their competitor's pricing strategy, their own capabilities and the value those cap
abilities provide to clients. Understanding cost, the competition, risk and client value all go into successful proposals that exceed margin requirements. Premium pricing comes with quality, repetition and reputation.
Discount at your own risk
Research has shown that discounting can create more problems than it is worth. Discounting diminishes value and may cause negative client perception. The client wonders whether the initial price was too high, or the firm is desperate or it doesn't truly understand the nature and scope of the work. Any of these circumstances may lead to long-term dissatisfaction.
PSOs need to limit discounting, and only use it in the rarest of situations. Minor discounting may be appropriate for significant additional business or to demonstrate the value of the relationship. Unlike products, there are few economies of scale in the services business. An hour of effort is an hour of effort. The cost of an hour of labor is only reduced if less time is needed, less costly consultants can be used, or fewer non-billable hours are spent in developing client requirements or deliverables. The benefit of additional business with the same client primarily shows up in reduced sales cost and reduced risk but not necessarily in delivery cost reductions.
Table 2 shows approximately 75 percent of the organizations discount less than 10 percent. The comparison between those organizations discounting less than 10 percent with those that discount more is significant. Limiting discounting results in larger projects, shorter sales cycles and more winning proposals.
The major difference is in the average revenue per project, which is considerably higher for those organizations that shy away from discounting. Although counterintuitive, the negative impact of discounting shows up in longer sales cycles and fewer winning proposals. The only positive impact of discounting is in larger sales pipelines, but there is no guarantee that more deals will close as the result of a larger pipeline.
Service organizations must be wary of client demands for price concessions because they are an indication that the service is becoming commoditized, sales are not positioned at the right decision-maker level, or the value of service impact has not been quantified. In services, the lowest-priced provider is almost never the highest-quality vendor with the best reputation.
Table 2: Effects of Discounting on Sales


Table 3 highlights some of the impacts of discounting on performance. Both project margins and attrition are improved with lower levels of discounting.
Table 3: Effects of Discounting on Organizational Performance


Source: Service Performance Insight, December 2015
What PSOs must do to increase their chances of greater success
While delivering excellent services will always be an important objective of PSOs, increasing sales and maintaining a solid, stable revenue stream greatly contribute to organizational success. There has been a growing emphasis on sales and marketing activities that increase both the breadth and depth of relationships, while expanding markets through existing and new services offerings.
To succeed in the marketplace, PSO executives must align marketing and sales activities to increase both revenue and market margin targets. An initial dive into the bid-to-win ratio as well as the PSO's pricing strategy will go a long way in helping the organization reach its goals.
Profitability analysis across clients, practices, geographies and service offers assures that each PSO is operating at its highest capability. Understanding revenues and costs helps marketing, sales and service delivery collaborate to improve the types, pricing and quality of the services offered. Through this alignment, the PSO will be in much better position to succeed.
If you need to improve your visibility into profitability, and/or your sales and marketing effectiveness, you may need a software solution designed for professional services organizations. NetSuite professional services ERP offers the tools that PSOs need to improve the bottom line; see a NetSuite free trial to find out how this cloud-based solution can help you grow your organization.
David Hofferberth, P.E., is Founder and Managing Director for SPI Research and has championed solutions for the professional services sector for over a decade. In addition to providing guidance for hundreds of Independent Software Vendor (ISVs) clients over the years, SPI's ongoing work with business and technology media enables their clients to remain informed and in front of the buying public. Hofferberth regularly consults with Professional Services Organizations and financial institutions.