We know you love your Salesforce just the way it is.  But what if the best just got better?  Wouldn't you want to see how that's even possible?  Salesforce Lightning is a new experience designed to help you sell smarter and faster.   We'll be taking it out for a test drive on September 15th and would love to have you join us.
SALESFORCE LIGHTNING WEBINAR – September 15th 1:00 PM Eastern/10:00 AM Pacific
Sell Smarter. Sell Faster. Sell the way you want.

While Salesforce Classic is great, and certainly a top contender in the CRM market, Salesforce Lightning can provide you with an extra lift on your Salesforce platform. Lightning is a fast, intuitive, new and beautiful way to experience the way your sales reps sell. The intelligent interface makes your data become actionable.  And while you didn't think you possibly needed an update, here are just five reasons to make you reconsider:
5 Improvements Lightning Offers: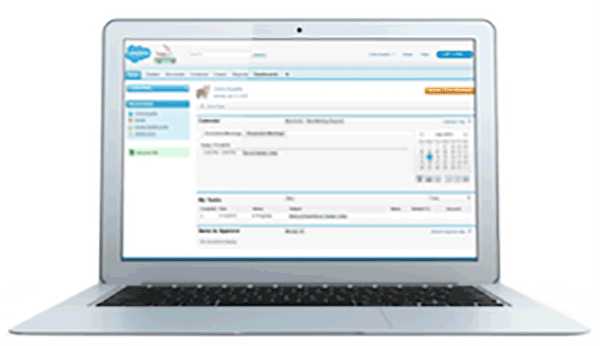 Visually review deal status and pipeline stages.

Get Key Insights on the Home Page.

Drive behaviors with action-optimized workspace.

Breeze through daily tasks.

Receive calls, add notes and log calls easily

and more!
Does this mean saying goodbye to Salesforce Classic?

Absolutely not. Classic is the storage facility for your data, but Lightning transforms how you handle that data more efficiently. Most of all, we want you to cash in your deals sooner than later. I know what you're asking yourself…
How would that work? With a flip of a switch, or in Salesforce terms, a Switcher. In your lightning header you'll find the option to Switch to Salesforce Classic.
Don't miss the opportunity to see Lightning first-hand:
On our free webinar, you'll get:
a snapshot of the Lightning Experience vs Salesforce Classic

an overview of 25+ new Lightning features

useful dashboard screen shots and comparison charts

leave with an understanding of your options