Earlier this week I wrote about the importance of team-building activities and about an event that we had in Orange County. Other members of the Blytheco marketing team decided to share their perspectives about their experiences below. I think we can all learn from these anecdotes. Especially during this Thanksgiving and upcoming holiday season!
Dori, Head of Public Relations, wrote:
"TEAM…..Together Everyone Achieves More
This was so demonstrated at a recent Team Building Exercise performed by the Blytheco Marketing Department. Mirroring the Food Networks' show "Chopped", teams of two were randomly picked for a total of 5 Teams. Prior to the start whistle, Blytheco aprons and chef hats kicked off the challenge inspiring all of us to just have fun! With a time limit of one hour and five bags filled with different food items, the duet teams launched into fast and furious creative dishes, slicing and dicing, cooking and plating. The competition was judged on 1) Originality; 2) Presentation; and 3) Taste. As the clock wound down to the hour cut off, the buzz of the kitchen and the delight of the participants jabbing one another (all in good fun of course) was at its height. "Ding, Times Up, Step Away from your dish". A sense of relief was felt by all, yet the camaraderie filled the room. Not only were we all co-workers (including the CEO of Blytheco, Stephen Blythe), but now we were enjoying a friendship that was developing over a very intense and unique competition. Comedian Victor Borge stated "Laughter is the shortest distance between two people"….wouldn't it be great if there was more laughter in this world? This team building experience was a blast and I can't wait to do it again!
'Individuals play the game, but Teams win the championship!'"
Ginger Kittinger, Lead Development Manager, wrote:
"It was a great week and I feel we got a lot accomplished. I think the best part of the whole thing was connecting on a personal level. In this day and age of electronic communication, it is very easy to depersonalize your interactions – email and telephone are the most used technology and you can forget there is a human-being on the other side sometimes. Getting together to plan for 2012 as a group in one location really changed the dynamic of it all. We were able to break off into small groups and work on special projects/exercises together and it gave us a chance to work with other team members we may not normally interact with. It also made someone like me (who can be a bit impatient and insensitive at times) realize I need to sit back and listen a little more and be aware of other people's feelings.
I feel our team got much closer last week and with the creative minds we all have – that will help us all produce even more amazing marketing campaigns for Blytheco."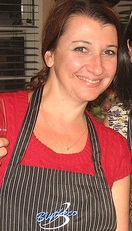 Apryl Hanson, Director of Client and Partner Relationships, wrote:
" When creating team-building events (particularly when people are physically meeting for the first time), you want to push people out of their comfort zone so that they aren't doing the same old thing, but do so in a comfortable environment so that no one feels that they are too out of place. Find out what your teams likes and dislikes are and know that before you start planning something that would be too far removed from the group to work.
When working on my team building event for our latest marketing planning meeting, I knew that I had several "foodies" in the group that loved to work with food and eat it. I did a little investigating to make sure what people's foods likes and dislikes were and I created a "Chopped" event where teams of two people would be teamed together (randomly) and open up their "bag" of ingredients. We had a pantry of items that could be used, a timeframe in which these creations had to be completed, and nothing but success to look forward to. The end result — we sat down as a team and ate our prepared meal together.
Why is team building important? Well, you need to have fun at work, but you also need to bond with those that you work with. We spend more time with those that we work with that we do our families in some instances, and in fact, your co-workers can be considered family. I know that our team walked away from spending time together with a bigger sense of who our work family was and how we could play to each others' strengths and minimize weaknesses that we had as a team. Importantly too, to avoid things like finger-pointing and blaming in a team, it is important for everyone to understand each other's personality types and strengths and weaknesses. If you know that someone is better at a certain task than another person, to be successful, use the right person for the right task. Everyone will be much happier.
But I must say, I'm grateful for my coworkers, and after the event, I can especially say I truly LOVE my team!"
Alicia Anderson, Marketing Specialist, wrote:
"Can I just say I never win anything? It's true. Nada. But last week at our Marketing Department Live-and-in-Person Meeting in Laguna Hills, I won the Chopped cooking contest. Well, it wasn't just me. Genius Cheese Grater Greg Went and I have always made a good team when it came to work. We watch out for each other and we laugh at each other. I guess our teamwork doesn't end with work – this dynamic duo kept it real with some hardcore broccoli casserole and green beans and took home the trophy.
What makes some people so easy to work with and others a challenge? About 80% of that comes from pure personality. We are all oriented differently from the womb. Awareness is the key. Understanding your own strengths and weaknesses is the first step. It helps you play up what you're good at while also knowing when you need to seek help.
Understanding others is even more critical – especially if you work as closely with a team as we do. Those people who challenge you are not just out to get you – it's nothing personal. They are just coming at situations with a totally different perspective. The more clarity you can get on your team's personalities, the easier life is.
Take this test for a clue to your personality. This is just one type of test – I also like Meyers-Briggs, though it is more time-consuming and detailed (perfect for the Analytical type – ahem – me)."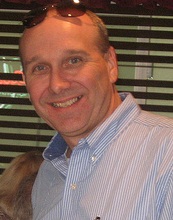 Greg Went, Head of Graphic Design, wrote:
"How do you build a team? How do you foster creativity? How do you funnel great ideas into a coherent action plan? I have to say the first and foremost thing is communication. How does that happen? By getting your team together and creating an experience. How can you forget getting forced out of your comfort zone and thrust into a situation that turns out to be a truly enjoyable learning experience? You don't. I'm still telling people around me about it.
Our team of ten was split up into pairs by the picking of 20 paired playing cards and a whole adventure was about to begin. We were then given cooking ingredients that we did not have any say in. Then we heard, "make something in one hour or die" (ok, that is exaggerating, but at the time, it is what it sounded like). We had one hour to make a culinary masterpiece (again with the exaggeration but…) that would be judged on originality, presentation, and above all taste. Adrenalin started pumping, ideas started flying, (you begin looking up ideas on your Android. Call mom?) and you start communicating, collaborating and capitalizing on all that energy with your team.
In retrospect, it is really easy to see the flow that takes place during the creation of a team-building exercise or in this case, a Chopped cookoff: 1. Pick a team, 2. Assess the resources (2b don't panic), 3. Brainstorm, 4. Make a plan that you can stick with to the end, 5. Communicate with your team while you are creating (which I am horrible at by the way – I'm still learning) 6. Present your creation and 7. Bask in the glory of your winning creation and achievement! Ok, they are not all always going to be winning creations or achievements, but learning experiences nonetheless. It is what you do with that experience at the end of it that matters. By the way, my partner Alicia and I just happened to win though! J Thanks again Apryl for sticking that bar of Pepper Jack cheese in the ingredient bag, it was the ringer. Who would have thought putting Pepper Jack cheese along with Cheddar cheese in a broccoli cheese casserole would be so darn good! If you ask nice, Alicia and I just might share the recipe with you! Cheers!"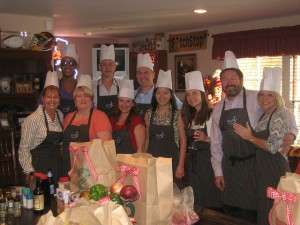 Food brings people together. It's always been said. Enjoy your Thanksgiving holiday, your meals, and remember to cultivate not only your appetites but your relationships as well! Happy Holidays!