Wednesday, January 20, 2016, 12:00 PM Central Time, 1:00 PM Eastern Time, 10:00 AM Pacific Time
In the beauty products manufacturing industry, as in many industries, understanding your consumer is crucial to your brand and business.
Thankfully, new technologies can capture real-time data on consumer behaviors. But capturing data is one thing—leveraging that data for maximum value is another.
In this complimentary webinar featuring two leading experts, you'll learn:
Current trends in beauty product development and what they mean to your brand;
How leading brands are putting data to use to boost their business intelligence and build consumer intimacy;
New technologies that help you mine customer data for insights and maximize its value in production and marketing;
And much more!
Don't miss this practical look at how you can leverage customer insights to improve your bottom line in 2016. Register now!
Speakers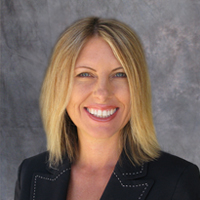 Lori Seal
Chief Operating Officer
Blytheco
Lori Seal is Chief Operating Officer at Blytheco, a leading software consulting firm. She works with clients in a variety of industries to identify their technology needs and develop solutions that allow them to maximize their data and streamline operations. Seal was previously with a top Microsoft Gold Dynamics AX partner, where she led the mid-market SaaS e-commerce division. Prior to that, she spent more than 13 years at Sage, in roles spanning finance, operations, strategy, market intelligence and corporate development (M&A).
Jeb Gleason-Allured
Editor-in-Chief of Perfumer & Flavorist magazine
Allured Business Media
Jeb Gleason-Allured is the editor in chief of Perfumer & Flavorist magazine and the program director of the World Perfumery Congress and Flavorcon events . Gleason-Allured represents the fourth generation of a publishing family and a magazine brand that has served the fragrance and flavor industries since 1906. He is an honorary member of the American Society of Perfumers and a voting member of the Fragrance Foundation's FiFi technical awards.